Welcome to Strongsville Massage!

Thank you for visiting my web page.
COVID-19 STATEMENT:
I hope this message finds you all healthy and safe.
The office and massage room are kept cleaned and sanitized. The massage room is cleaned before and after each client. You will be asked to complete a Covid-19 questionnaire prior to each visit. Face masks are required to be worn inside the office and while face up during massage. An exception may be made if you have a diagnosed respiratory issue. You will also be expected to wash your hands (soap and water or hand sanitizer) prior to your session.As your massage therapist, I want you to feel safe in knowing that I am following guidelines per the Ohio Medical Board, CDC and the ABMP (massage professionals association). I will be wearing a face mask and washing my hands before and after each client and use of hand sanitizer during each massage as well.
Dawn Blaylock, LMT, CCP
---
Voted #2 for BEST MASSAGE of 56 businesses
nominated on the 2018 Cleveland Hot List!!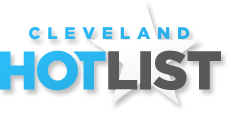 ---
Strongsville Massage is a locally owned small business located in Strongsville, Ohio, offering massage therapy services. A session may be 30, 60 or 90 minutes long and may include (at no addl. charge): Therapeutic/Medical massage, Cupping, Swedish, Deep tissue, Aromatherapy, Lymphatic and Prenatal. Hot towels and hot stones are typically used to warm specific muscle groups, help induce circulation and relaxation.
Additional services include: Hot stone massage and Reiki.
Please explore the pages of my website to learn about all the wonderful ways massage may benefit you! You will also learn a little about your massage therapist, services offered, rates and also a complimentary electronic edition of Body Sense magazine, filled with interesting and educational articles related to massage.
At Strongsville Massage, you won't find: high pressured sales, 50 or 80 minute massage sessions that include your interview or, a monthly discounted program requiring you sign a contract.
You will be treated with kindness and respect, interviewed for any discomfort, pain or injury and you will find 30, 60 and 90 minute hands-on massage sessions. You will be given a bottle of purified water following your session which you can take with you. You will find a discounted monthly program that does not require a contractual agreement. And you will be thanked for coming in and welcomed back
Check reviews by actual clients: http://strongsvillemassage.massagetherapy.com/reviews
Dawn Blaylock
Licensed massage therapist
Certified cupping therapist

[Strongsville Massage does not discriminate on bases of race, religious creed, color, national origin, ancestry, ethnic group, physical or mental disability, marital status, sex, gender, gender identity or expression or sexual orientation or political party or political beliefs.]
Last updated February 13, 2021